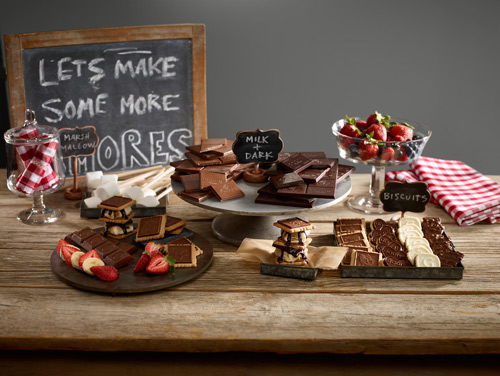 Make your own gourmet s'mores with these delectable GODIVA ingredients for sweet s'more satisfaction!
Difficulty: Easy
Ingredients
3 bars of GODIVA 31% Milk Chocolate Bar, or choose dark, salted caramel, and more
1 Bag of Marshmallows
1 GODIVA Biscuit Tin, for an extra layer of luscious chocolate

Directions
1. Break GODIVA bars into squares for easy s'more making.
2. Combine chocolate squares and marshmallows between our crisp and buttery Biscuits.
3. Add some heat--campfire, oven, or microwave.
4. Serve with strawberries or other fruit for a gourmet s'more spread.