Gingerbread Hot Chocolate Sundae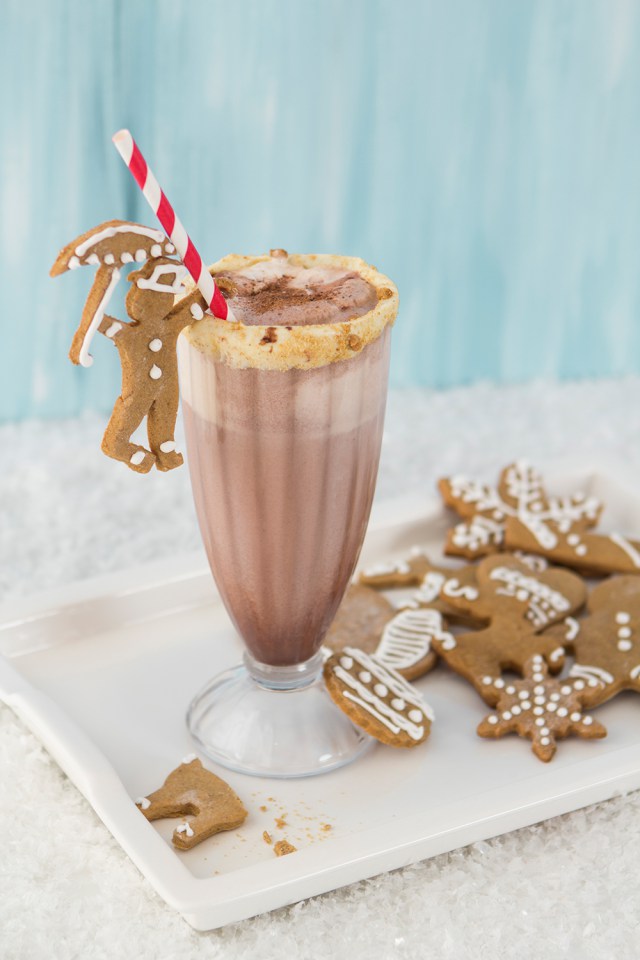 A unique twist on traditional hot chocolate, this Gingerbread Hot Chocolate Sundae recipe is made in partnership with The House That Lars Built.
Difficulty: Easy
Ingredients
2 c. milk
3 heaping spoonfuls of GODIVA Dark Chocolate Hot Chocolate Mix
Dash of nutmeg
Dash of cloves
Dash of ginger
2 dashes of cinnamon
1 scoop of vanilla ice cream
1 cup of Christmas Cheer
Directions
1. Mix all ingredients together (excluding the ice cream).
2. Heat to desired temperature (probably a little hotter than you usually would because you'll be adding ice cream).
3. Scoop ice cream onto hot chocolate.