Careers Home
Want to get a taste of how sweet a career at GODIVA could be? We have opportunities available at our world headquarters in New York, NY; Corporate and Manufacturing facilities in Reading, PA; and nationwide in Retail and Wholesale.
We are aware of a widespread scam that involves impersonating HR colleagues across different organizations. Impacted jobsites are currently working to address this issue and ensure a resolution. Please understand that this is not related to any Godiva sites nor is this a Godiva IT issue. This is a very unfortunate situation and we would like to take this opportunity to assure you that Godiva Chocolatier would never:
• Contact you via a personal email accounts
• Utilize any social media chats or hangouts to conduct interviews
• Send you checks or wire transfers for the purchase of equipment
• Provide you with new hire documentation without having met you or completing an application
If you believe that you have been contacted by someone fraudulently posing as a Godiva HR colleague, please contact us immediately at 800-946-3482 and then choose option 3.
Job Search
---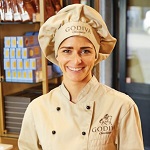 Follow one of the following links to search our database of exciting opportunities within GODIVA.
United States Opportunities Canadian Job Opportunities
Benefits
---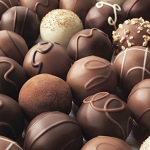 Besides being able to sample premium chocolate every day, find out about the other exceptional benefits GODIVA offers.
History
---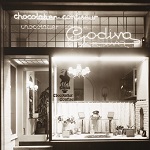 We've come a long way since 1926. But we still hold fast to our Belgian roots.